The Old House
****
A rare opportunity to enjoy a truly unique apartment, situated in the heart of Zermatt on the old cobbled Hinterdorfstrasse. The building dates back to 1865 but was lovingly renovated by a local craftsman in 2007 combining elements of tradition & contemporary styles. Great care was taken during renovation to maximise space, add as much light as possible and to incorporate the latest technology for modern comfortable living.

Please Click on the images below to see larger pictures

Click to close image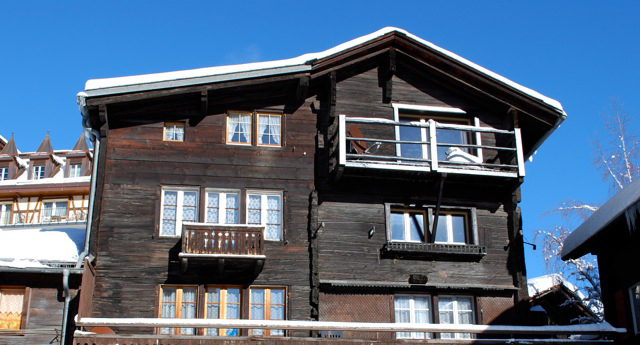 Click to close image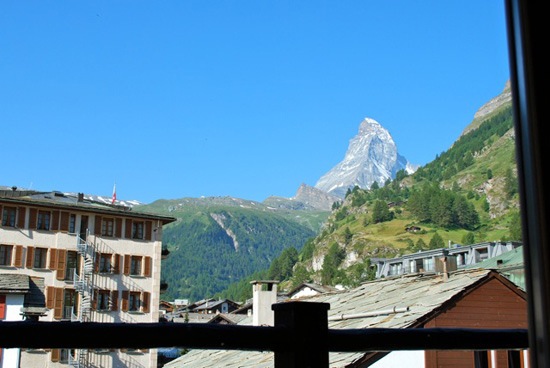 Click to close image

Click to close image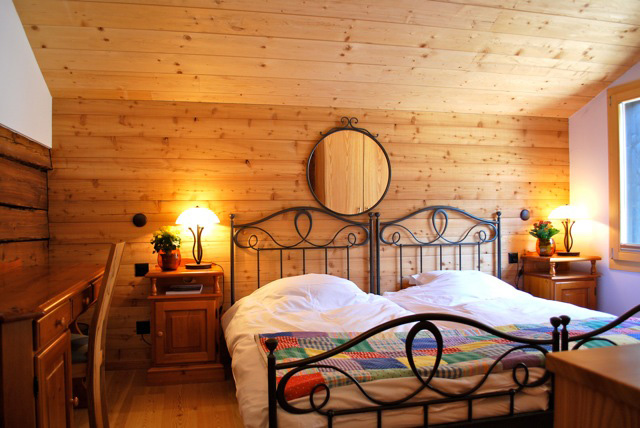 Click to close image

Click to close image

Click to close image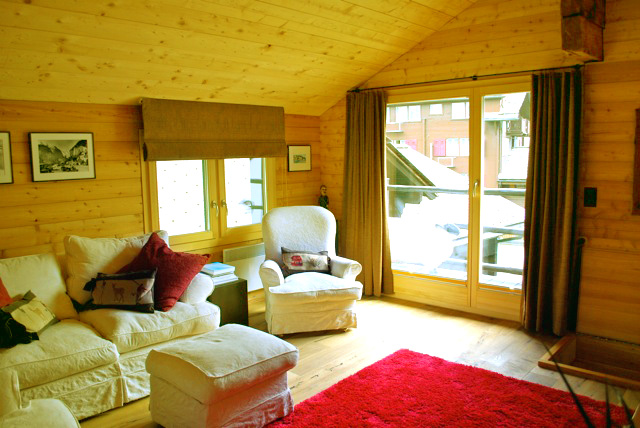 Description::
Approx. 100m2 on 2 levels. Downstairs consists of an open plan kitchen and dining room with a wood burning fire. The kitchen is well equipped including steamer and microwave. The dining room desk is equipped with a computer and free WiFi. A twin bedroom with bathroom and a small utility room with a washer/dryer and space to store ski equipment. Upstairs is a loft style living room with South facing French windows offering a suberb Matterhorn view. A large Plasma TV with UK satellite channels, DVD and SACD player. There is an option to pipe UK radio stations to both bathrooms and downstairs living room. On this level there is also a double bedroom with an en-suite bathroom. Best use has been made of the available space on this listed property so the bathrooms are small and the internal staircase is very steep.
This building is not suitable for children
Extra Services: (prices on request)
Taxi transfer from airport to Zermatt
Ski passes
Ski instruction (private or classes)
Ski guiding (someone to show you the way around the slopes)
Tandem Paragliding
Helicopter flights
Massage and reflexology (in the chalet)
Childminding
Restaurant reservations (no charge)
View a map of Zermatt, showing this apartment's location...
Price on Application, please contact us.
The Old House Reservation Request
Please contact us about a reservation request for The Old House — we're happy to answer any questions you might have.