> CHALET LES ECUREUILS >
Welcome
to

Zermatt

Apartment

Rentals

Offering quality Chalets and Apartments throughout the year in this alpine paradise

This is Chalet Les Ecureuils, would you like to go straight

there?

Scroll down for webcams, offers and more.
> MURINI LOFT >
5*,4*,3*
A wide choice of
chalets and apartments
Family Holiday, Business Trip or a ski vacation with friends, we can provide you with the perfect accommodation to suit your needs and budget.
Fully catered? Not a problem. Need a cot? We can provide these for you. Anything Else? Just ask!
The view behind is Murini Loft.
Take a look
> SUNNUBIELA >
Book with us
to receive special discounts
during your trip
As a member of Zermatt Apartment Verein, booking with us entitles you to many discounts including shops, restaurants and even ski passes! This is Chalet Sunnubiela, take a look?


Gallery
Please click the link for more pictures
Or click the picture for a larger version
Services
At Zermatt Apartment Rentals we pride ourselves on not just being your average apartment rental company. We go that little bit further to ensure that your holiday, business trip or special occasion is as stress-free and successful as possible which enables you to enjoy the splendour of Zermatt and all it has to offer.
We are a multilingual team with over 25 years of experience of living and working in Zermatt. During this time, through many experiences within the field of hospitality,we have gained the knowledge and information required to confidently provide you with the services that you may request during your stay in Zermatt.
Practical:
Ski Passes
Ski Hire (via Matterhornsport)
Daily Housekeeping
Personal Laundry Service
Shopping (Pre- arrival and during your stay)
Catering
Babysitting
Dog Walking
Restaurant Reservations
Just for Fun!
Weddings / Parties / Events
Mountain Guides
Ski Lessons
Ski Guides
Heli Skiing and Sightseeing
Heli Airport Transfers
Tandem Paragliding
Guided Sledging
Webcams
Gornergrat / Riffelberg
Choose a view of this popular area
Bahnhofplatz
The first view many see on their arrival in Zermatt
Kirchbrücke
A view of the River Vispa, with the Matterhorn and graveyard.
Kirchplatz
The church square
A Bit About Zermatt .....
Zermatt is a car-free resort located at an altitude of 1'620m (5.315 ft)above sea level in the south west of Switzerland. It offers a stunning panorama of 38 four thousand metre peaks — it's most majestic being the world renowned Matterhorn, which was first conquered in 1865 by the English climber Edward Whymper. Whether you prefer hiking, mountain biking, climbing, skiing, snowboarding or sledging Zermatt has something for everyone.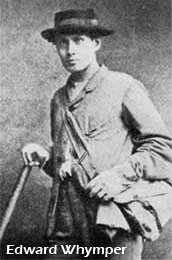 For those that prefer to visit the mountains in the summer there are numerous walking trails suitable for all abilities. You can visit some of the restaurants that are only accessible in the summer, view the 1'000 different species of plants and flowers, the Glectscher Garten cave formations, and discovery the hstory behind this unique mountain valley where 3 ancient continents meet. Mountain bikes are available to rent, as are specialist scooters for coming down from Sunnegga or Schwarzsee. Summer skiing on the Trockener Steg side is also very popular.
If winter is more your season then Zermatt is definitely for you1 With 313km of marked pistes, 183 of which are in Zermatt, connect to the remaining 130 in Cervina and Valtournanche. Whatever it is that you are here to enjoy — the culinary highlights of Zermatt should not go unmissed. With the reputation of having the best mountain restaurants in the Alps, of which there are many to choose from, some with live music. A visit to any one of these venues is guaranteed to add to your day's enjoyment on the slopes. With its Après ski venues, wide variety of restaurants which offer all types of International cuisine and exciting night life — Zermatt has it all! Zermatt Apartment Rentals team are happy to give you more information and assistance to ensure a perfect stay in Zermatt.
Zermatt Events
Not sure when to visit our beautiful resort? There are events organised throughout the year to help you decide.
Whether it be the Zermatt Unplugged music festival (highly recommended), the Swiss National Day celebrations or a guided tour of the farmers villages of the area, a full calendar of events, tips for the day details of all events can be found on the zermatt.ch website. Click on the picture below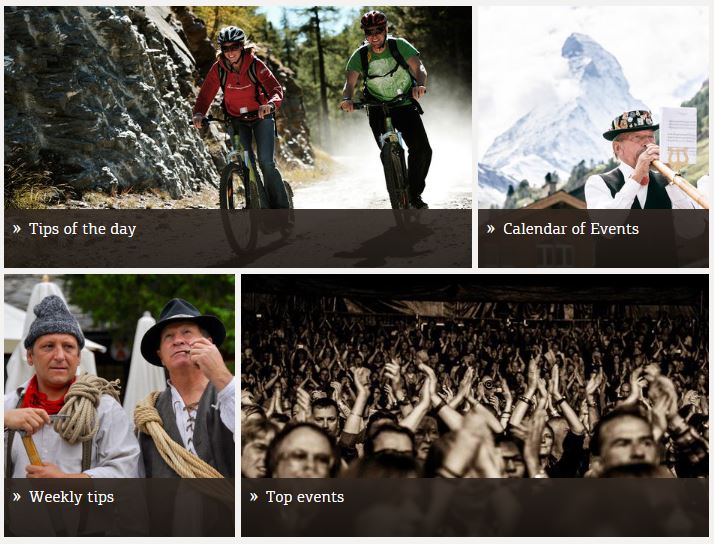 Offers
Discounts
We are members of Zermatt Apartment Verein, which entitles you to seasonal discounts from partner businesses when booking an apartment with us. It may be a ski pass reduction, special rates in restaurants or even free drinks in certain venues. These offers are changed regularly, and we can inform you of what is on offer when booking
For summer 2019, they include
Sunrise on Gornergrat
Forest Fun Park
Matterhorn Museum
Rail trip to Gornergrat
Swimming, Tennis and Gym discounts
10% Discount in a variety of shops
Breakfast and meals around the town
A variety of activities in the area
Special Offers

In conjunction with Zermatt Bergbahnen, we are pleased to offer special events for your trip. For the more relaxed we offer VIP and Fondue Gondolas to view the mountains in luxury. For the more adventurous, Stockli Ski testing, First Track and Moonlight descents. Click on the logo above for more details